With Certifications Bay, you can rest assured that you will receive complete assistance in obtaining your EPR Plastic Registration while maintaining full transparency. Our commitment to sustainable practices means that we invest significant efforts in swiftly completing the EPR Plastic Registration process.
Contact us today to learn more about how we can help you obtain your EPR Plastic Registration Certificate.
Introduction to EPR Plastic Registration
Registering as a producer, importer, or brand owner through the EPR Plastic Portal in accordance with the Plastic Waste Management Rules of 2016.
On February 16, 2022, the Ministry of Environment, Forest and Climate Change (MOEF&CC) issued an amendment to the Plastic Waste Management (PWM) Rules, known as the Plastic Waste Management Amendment Rules. This amendment enforces Extended Producer Responsibility (EPR) as per the guidelines outlined in Schedule II. According to Clause 10.1 of the Guidelines, producers, importers, and brand-owners (PIBOs) must adhere to the regulations and standards set out in Schedule II. Clause 10.2 specifies that CPCB will complete the Standard Operating Procedure for registration and action plan pro-forma. Pollution Inventory and Reporting Officers operating in more than two States/UTs must obtain EPR Plastic Registration from CPCB, while other PIBOs must register with the appropriate SPCBs/PCCs based on the rules outlined in this document.
To comply with the amendment notification, the CPCB has started developing a portal consisting of the following modules:
EPR Plastic Registration for PIBOs
Registration of PWPs
Trading & Settlement of EPR obligations by PIBOs
Filing of Annual Returns by stakeholders
Levying of Environmental Compensation
Third Party Audits
Training/ Capacity Building of stakeholders
Get Free Expert Consultation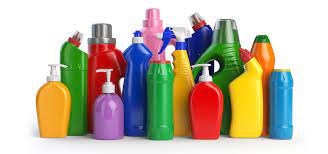 Rigid Plastic Packaging​

Flexible Packaging
Multilayer Packaging​
Plastic sheet or like used for packaging as well as carry bags made of compostable plastics
Categories of plastic packaging under EPR Plastic
Documents Required For EPR Plastic Registration
Business Registration Documents
GST Certificate
Import Export Code (IEC)
Certificate of Incorporation (COI)
PAN Card of the Company 
MSME Udyam Registration Certificate (Optional)
Aadhaar Card/PAN Card/Email ID and Mobile no. of directors or of Authorized Signatory.
Designation of Authorized Signatory and Authorization.
State-wise sales and purchase data of last 2 Financial Years.
Product Details along with Photograph of products.
Our team is committed to providing you with accurate documentation and a smooth process. We guarantee to assist you in avoiding any possible inaccuracies throughout the documentation process.
If you need assistance with obtaining an EPR Plastic Registration Certificate, our EPR Registration consultant team is here to help. We will guide you through the EPR registration process with ease and without any challenges. Our top priority is to ensure that there are no inaccuracies in the process.
Application and Annual processing fees
(i) The applicant must pay the registration application fees, as specified below, in addition to the Registration application: 
(ii) Fees for renewal of Registration shall be same as same as Registration fee.
(iii) 25% of Application fees is to be paid as Annual Processing Fees at the time of filing annual returns.